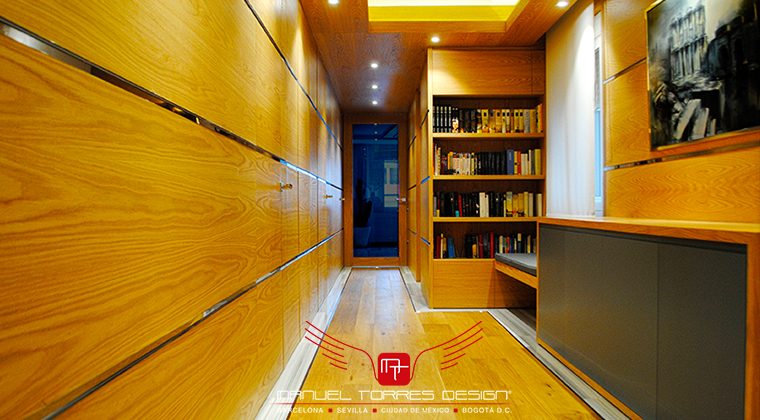 The interior luxury of an apartment in Seville by MANUEL TORRES DESIGN
The international studio MANUEL TORRES DESIGN presents its latest interior design project located in the monumental heart of the city of Seville. It is an apartment of generous dimensions where the main protagonist is the entrance of natural light and its privileged views and situation in the historic center of the Andalusian capital.
MANUEL TORRES DESIGN signs this luxurious and contemporary home, a proposal that is within a project of integral reform of an apartment, where the distribution has been adapted in such a way that reigns the balance and homogeneity, and according to the new needs of the family that will inhabit it; that you want a living space of life, bright and spacious. In the same line, the architectural language points to the idea of ​​space as a clean and intimate environment and the project has been concerned with providing an interior with the feeling of being a natural place without limits.
Through a new and accurate distribution, distributed in: Hall, Master Suite that has a luxurious and spacious bathroom en suite with dressing room and study, two double bedrooms, bathroom, kitchen, living room and dining room, balconies and terraces oriented to East and West; a fluid and timeless scene has been created in which a calm order reigns, where the day and night zones have been physically and conceptually separated: while the first is planned as a diaphanous room with different environments related to each other, as they are the living room and the dining room and partially integrating the kitchen to these social environments, the night zone offers the privacy that is functionally required, both from the visual point of view and circulation, and especially from the acoustic point of view.
If you want to visualize the project, click here.