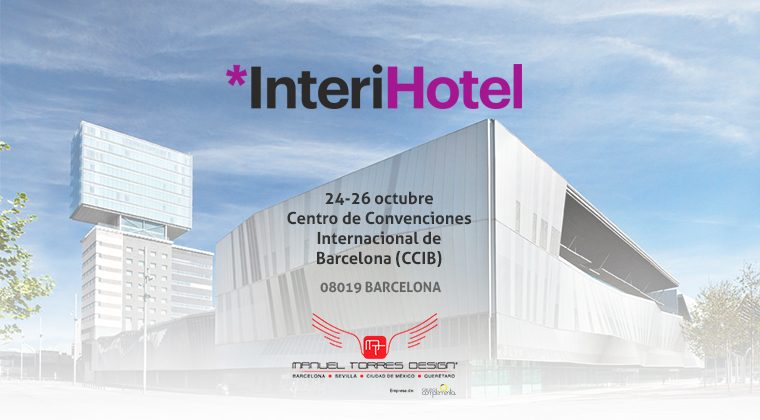 Do not miss the conference of Manuel Torres Acemel at InteriHotel Barcelona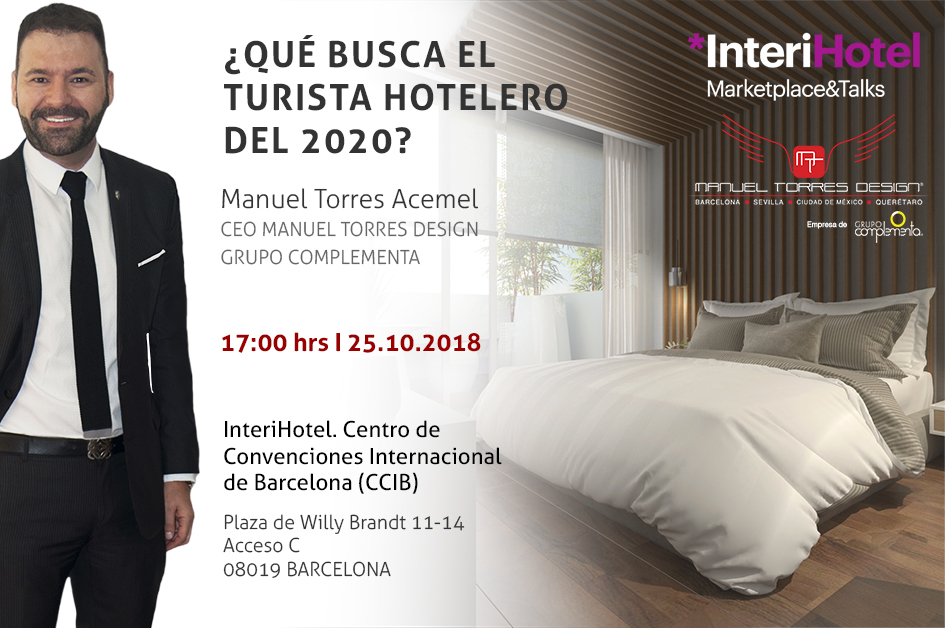 Manuel Torres Acemel, CEO of Estudio Internacional MANUEL TORRES DESIGN, company of GRUPO COMPLEMENTA, is waiting for you next Thursday, October 25 at 5:00 pm in the framework of the seminar of the fair InteriHotel Barcelona 2018, which will take place at the International Convention Center of Barcelona (CCIB) during the days 24 to October 26, where you will get tips and keys to succeed in the field of the hotel sector with your conference "WHAT DOES THE HOTEL TOURIST LOOK FOR FOR 2020? Know the user as the key to success."
The Interi Hotels fair is an international event specializing in hotel interior design and is a landmark in southern Europe. The event combines areas of networking and conferences of professionals in the sector with show-room areas of innovative products that put manufacturers and distributors in contact with architects, project managers or interior designers who come as visitors.
---
We are waiting for you next October 25 from 5:00 p.m. to 6:00 p.m .:
InteriHotel Barcelona 2018


International Convention Center of Barcelona (CCIB)
Plaza de Willy Brandt 11-14 (ACCESO C)
08019 Barcelona
---
GRUPO COMPLEMENTA is a group of companies with a presence in Mexico and Spain that is created to meet the need to COMPLEMENT the projects of our clients to 360 °. At present, the group includes three companies focused mainly on the design and construction sector.
In 2004, it began with MANUEL TORRES DESIGN, International Study of Specialized Design in Architecture, Interior Design and Products.
In 2010, EJECUTARE, Leaders in Works, Products and Equipment, was born to carry out the construction, engineering, study and administrative tasks that require their orders.
In 2013, SINGULAR, Communication and Design Agency, specialized in managing the visual communication and design part, was created.
The values ​​shared by the companies that make up COMPLEMENTA GROUP they are his passion, perseverance, dedication and dedication, invariably under a common criterion of rigor, seriousness, professionalism and an excellent management of cost and time.