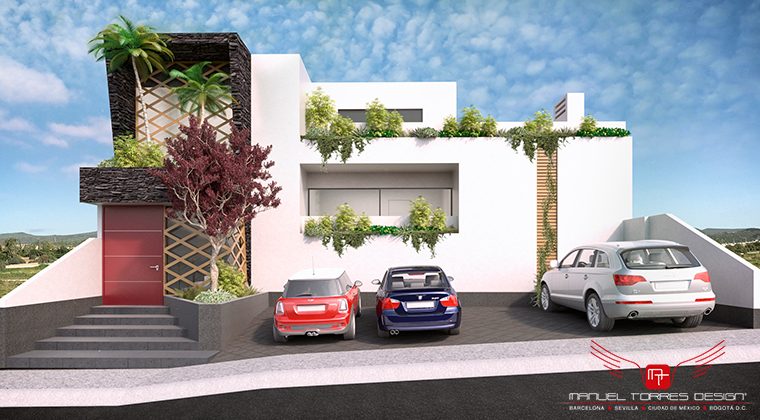 Residential architecture in Real de Juriquilla
The MANUEL TORRES DESIGN studio is responsible for projecting the architecture, interior design and landscape of a stunning 370 m2 residential house in the exclusive and luxurious Colonia Real de Juriquilla in Querétaro, Mexico.
Its design breathes an avant-garde air and sophistication coupled with the warm atmosphere of the Mexican character, thus achieving intimate effects and atmospheres. Throughout the space we find materials with great personality that will be present throughout the different areas of the house. The luminosity is the protagonist within a space dominated by neutral colors such as white, black, gray, etc .; providing elegance, timelessness and creating spacious and bright interiors.
Architecture respects the landscape and adapts to the orography of it in the most efficient way. It is located in uneven terrain with unevenness, integrating perfectly to the environment backed by a project of landscape where the exterior life takes on an essential meaning, where outdoor spaces have been transformed into meeting points for family life, with large private gardens, terraces and a swimming pool.
If you want to visualize the project click here