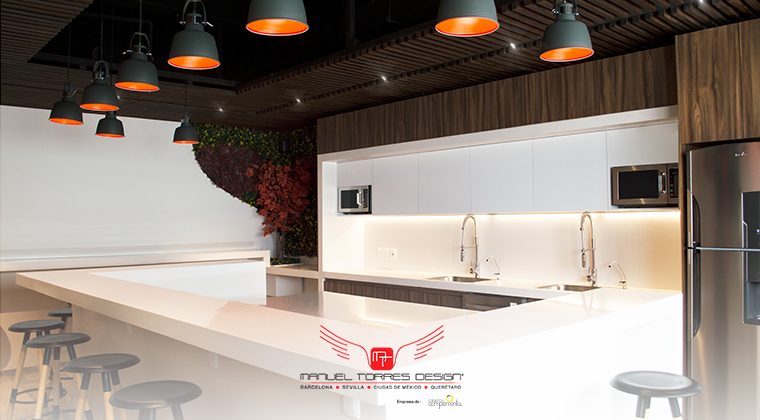 MANUEL TORRES DESIGN designs the new corporate dining room for a leading Mexican law firm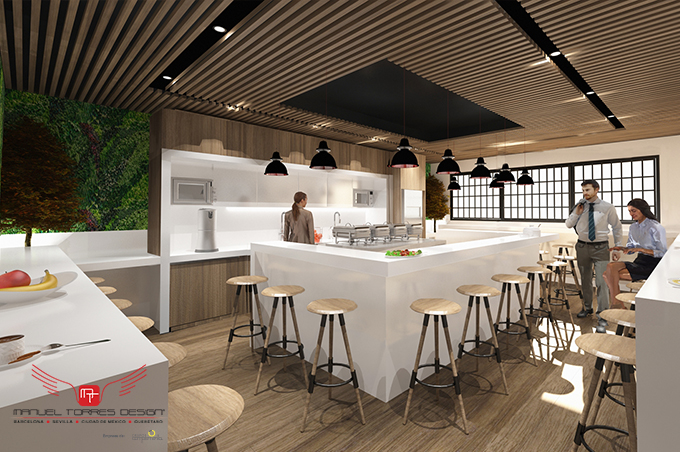 A leading Mexican law firm once again trusts MANUEL TORRES DESIGN, of GRUPO COMPLEMENTA, for the redesign of its corporate dining room in its offices in Mexico, in which a space has been proposed that, in addition to covering the needs of its users, creates an relaxing, exclusive and homogeneous environment with touches of luxury.
The concept of the redesign of the corporate dining room of the important law firm has sought to generate an aesthetic that is part of the identity of the company, adding some elements and looking for a timeless, luxurious and sober space. It is a spacious dining room, with freshness and modernity for about 34 users that is arranged along a single floor, making the most of the available space and generating greater mobility.
If you want to visualize the project Click here