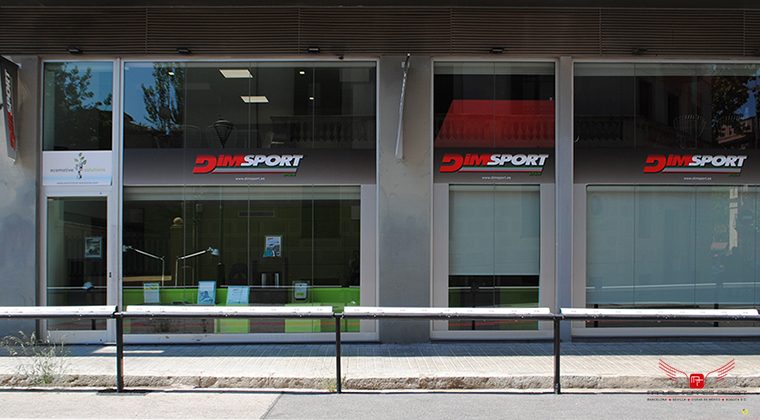 Design and Technology at the Service of Ecology at DIMSPORT Barcelona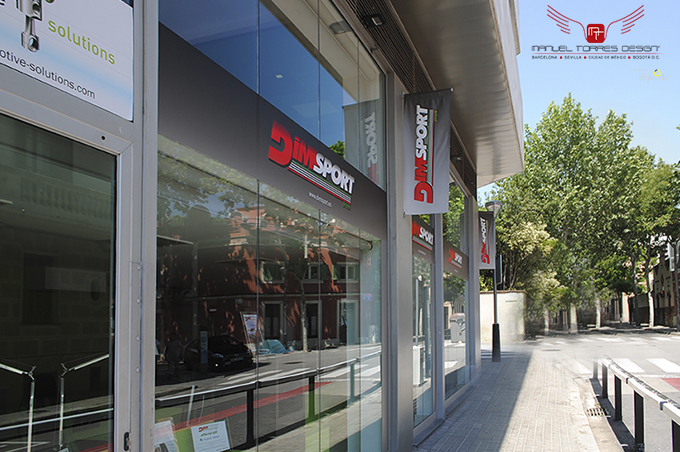 MANUEL TORRES DESIGN Spain, after the success of the initial project in 2010 and the constant growth of DIMSPORT, now carries out the project of expansion of its corporate offices in Barcelona – International Group of Italian origin HOLDIM SRL-, specifically in the neighborhood area of Sarrià. The aim of the design, continues being the tie between the formal language of the project with the identity of the brand and the values ​​of technology at the service of ecology. Creating a coherent and quiet atmosphere where you can work comfortably in all your areas.
The design concept seeks to favor the feeling of spaciousness, for this a continuous space has been created throughout its 240m2 divided into 2 levels in which the different pieces of furniture and colored translucent glass partitions visually connect the areas and They are in charge of distributing the different environments. It has been given meaning by completely equipping each of the areas efficiently, in order to create a work space in line with the innovations and latest trends in the office design sector.
The architectural program is fully functional and is distributed between its two levels. On the ground floor, the reception area, operational work areas, the archive and services are located. While on the first floor, there is a waiting room, two meeting rooms, the management office, toilets and a technical area
If you want to visualize the project Click here