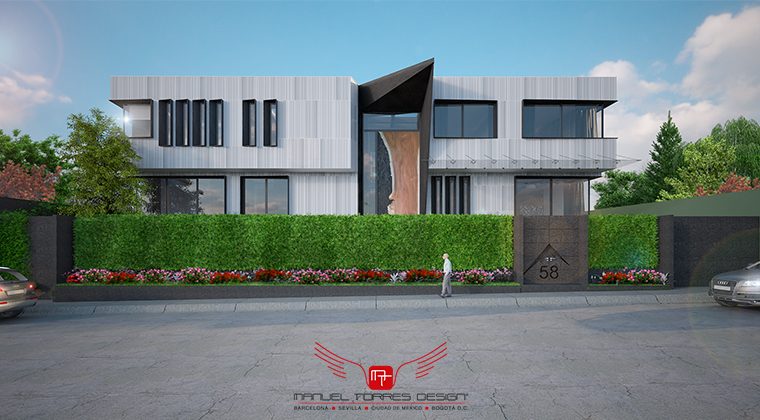 Casa de Ensueño in El Pedregal – MEXICO by MANUEL TORRES DESIGN
In the luxurious residential area with the most prestige of Mexico City, El Pedregal, MANUEL TORRES DESIGN designs the integral project of architecture, interior design, landscape and engineering of a house of 1,244 m2 divided into 3 levels for a famous Mexican singer of international fame, a work culminated at the height of its owners.
The land enjoys a privileged location, in addition to the natural lighting that the house will be enviable. The wide openings and skylights projected on its facades provide a powerful light source that will illuminate all rooms. Its interior design is the delight of any lover of avant-garde, contemporary and author style and unique design offered by MANUEL TORRES DESIGN, which configures a personalized, eclectic, exclusive and groundbreaking interior design, thus creating a home for our clients, that not only meets your dreams, but exceed your aspirations of where to live, enjoy and feel comfortable with family and friends.
This residential project is characterized by the use of noble and natural materials and marbles of great personality and monumental character. And for its exclusive design, innovative and avant-garde in all environments and elements that make it up, also highlighting especially the study of personalized lighting in all its environments.
You want to know more about the project, click here