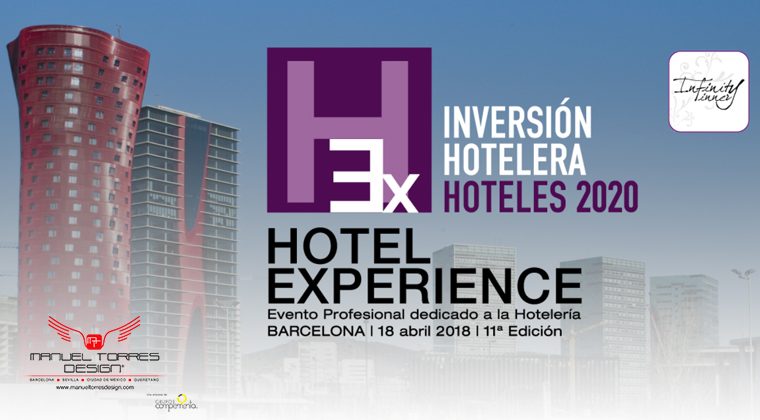 Manuel Torres Acemel awaits you at HOTEL EXPERIENCE Barcelona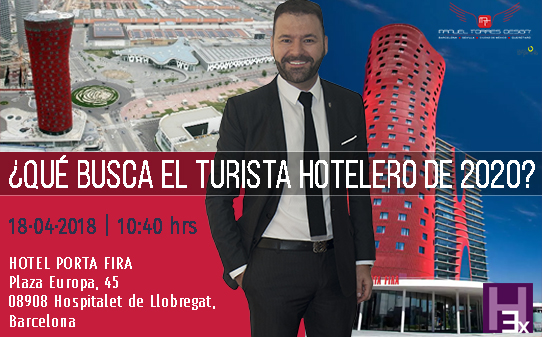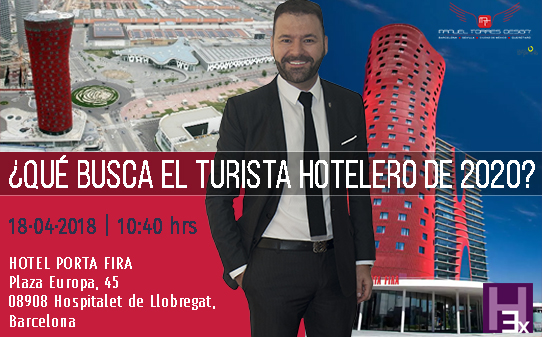 Manuel Torres Acemel, CEO of the International Study MANUEL TORRES DESIGN, company of COMPLEMENTA GROUP, is waiting for you next Wednesday, April 18 at 10:40 am as part of the seminar HOTEL EXPERIENCE BARCELONA – HOTEL INVESTMENT Hotels 2020, that will take place in the Hotel Porta Fira of Barcelona, ​​where you will get tips and keys to succeed in the field of the hotel sector with your conference "WHAT DOES THE HOTEL TOURIST LOOK FOR FOR 2020?".
Organized by Infinity Inner, the largest Marketing and Communication platform in the Hospitality sector, the seminar "HOTEL INVESTMENT Hotels 2020" deals with the future of the Hotel sector in Barcelona. Derived from this, the visions of the different speakers are proposed to propose a future scenario that the industry players should take into account in order to make the most of the new opportunities and face the challenges that are to come.
The seminar takes place during the days in which Barcelona hosts the HOSTELCO 2018 fair, one of the most important hotel fairs in the world that brings to the city of Barcelona the majority of professionals in the sector, which will generate greater opportunities in events related to the Hotel theme.
---
We are waiting for you next April 18 from 09:00 to 13:30 hrs .:
Hospitalet de Llobregat, Barcelona
---
COMPLEMENTA GROUP is a group of companies with presence in Mexico and Spain that is created to meet the need to be able to COMPLEMENT the projects of our clients to 360 °. At present, the group includes three companies focused mainly on the design and construction sector.
In 2004, it began with MANUEL TORRES DESIGN, International Study of Special Design in Architecture, Interior Design and Products.
In 2010, EJECUTARE, Leaders in Works, Products and Equipment, was born to carry out the construction, engineering, study and administrative tasks that require their orders.
In 2013, SINGULAR, Communication and Design Agency, specialized in managing the visual communication and design part, was created.
The values ​​shared by the companies that make up COMPLEMENTA GROUP are their passion, perseverance, dedication and dedication, invariably under a common criterion of rigor, seriousness, professionalism and an excellent management of cost and time.